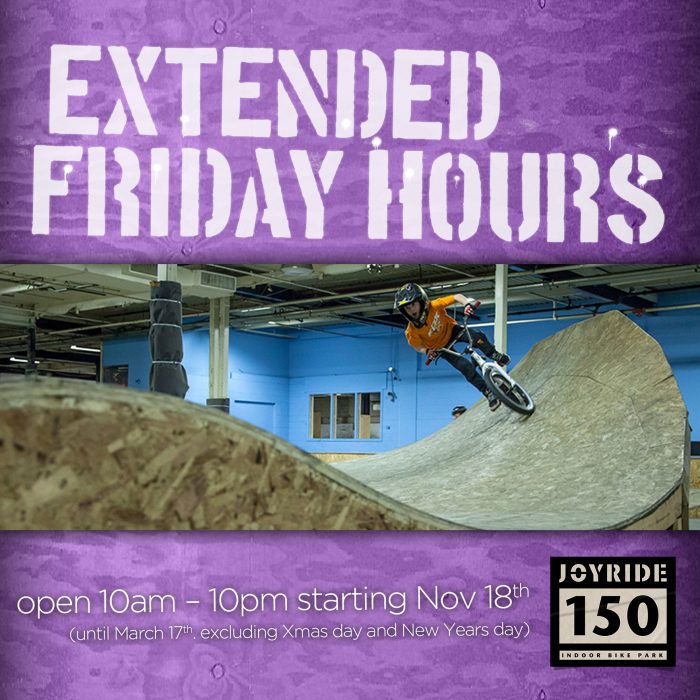 Starting this Friday, we will be open 10am – 10pm (until the end of March Break – March 17th).
The next After-School session is starting soon: Our next after-school program will begin December 14th and runs until January 25th. CLICK HERE …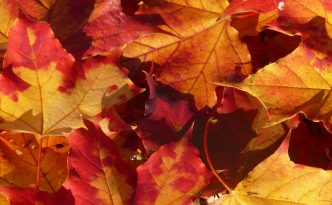 Fall hours are in effect! Mon – Thurs…… 3pm – 10pm Fri – Sun………… 10am – 10pm EXTENDED FRIDAY HOURS 10am – 10pm …
We are stoked to be hosting the @vansbmx66 Illustrated Premiere June 4th @7PM. Free movie, BBQ and Popcorn! Only $10 to ride from 7-10PM. Special …
Last weekend, we hosted our 5th Annual Women's Weekend! Participants came from all over the province and Quebec to sharpen up …
The 1st annual Canadian Street Invitational at Joyride150, January 9th, 2016. With so many awesome international BMX events, it's no secret that Canada …
 @lzbmx jam at joyride150 on January 2nd. 11AM – 5PM Autograph signing Foot-down Massive Trains Live games of B-I-K-E And TONS of …

Don't forget to take advantage of our awesome weekly specials!  
Mix of a bunch of homies that have rolled through Joyride150 in the last few months.
Always great stuff happening at Joyride150! MTB Pro Matt Macduff killing it with Louis Lhomel behind the lens.

Bring your group for a Joyride! Call 905-294-1313 to book your birthday party, group, corporate event, or meeting in our private rental room. → March 1, 2000
Looking for something cool to do After-School?  Roll on over to Joyride150 if you wanna have some fun and learn some tricks! Ride Joyride150 for friendship & fun…while building self-esteem and learning new skills.  Joyride150 has four … → January 1, 2000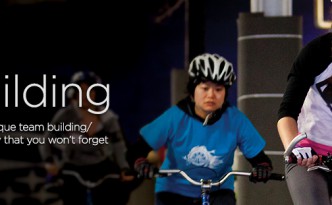 Looking for a memorable and unique team building/corporate event? Join us for a day that you won't forget at Joyride 150 Indoor Bike Park! Overcome your fears, learn new skills, gain confidence, encourage each other and … → May 12, 1999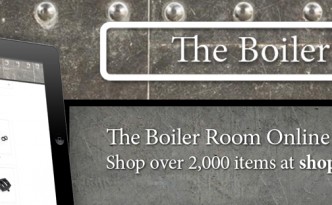 The Boiler Room is your local bike shop and clothing store combined, offering a wide variety of parts, accessories, complete bikes and clothes. We are located inside Joyride 150 Indoor Bike Park. All orders ship the … → January 22, 1998